Earn Your Belly Bump Stripes
Posted by Motherhood Closet - Maternity Consignment on 9th Aug 2016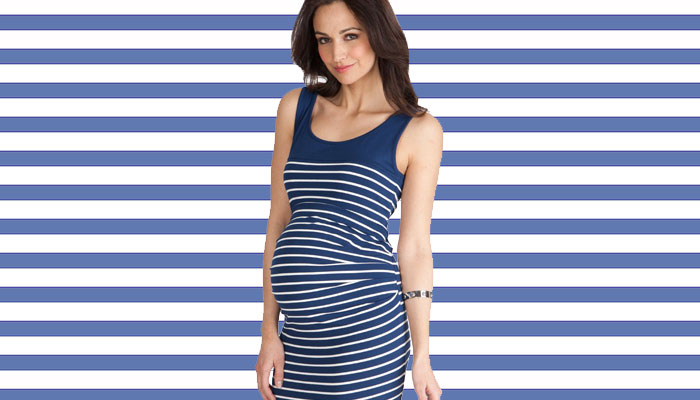 @Seraphine
We absolutely love STRIPES! Yes…even when we are pregnant…. we know what you are probably thinking: "Why the heck would I want to make my growing belly bump look any bigger than it already is?" Well, take note from these fabulous mommy-to-be bloggers that flaunt their belly bump stripes.
We get it, wearing horizontal stripes during pregnancy can be daunting to most mommy-to-be but it shouldn't be! Here is why: You can really use horizontal stripes to accentuate your baby bump. Besides, there are tons of ways to style your baby bump in stripes that is not only comfortable but also flattering.
Here's how to earn your stripes: When shopping for stripes on MotherhoodCloset.com, we suggest purchasing ruched tops and dresses that will hug your curves and of course, show off your best assets like your chest or legs. And do not forget to jazz up your look and tone down your look with pre-pregnancy accessories! Like grabbing your pre-pregnancy cross-body pocket book or belt around your waistline, or try adding a statement piece like a necklace and hot red pumps, or a jean jacket and kicks to dramatically change up your look from day to night.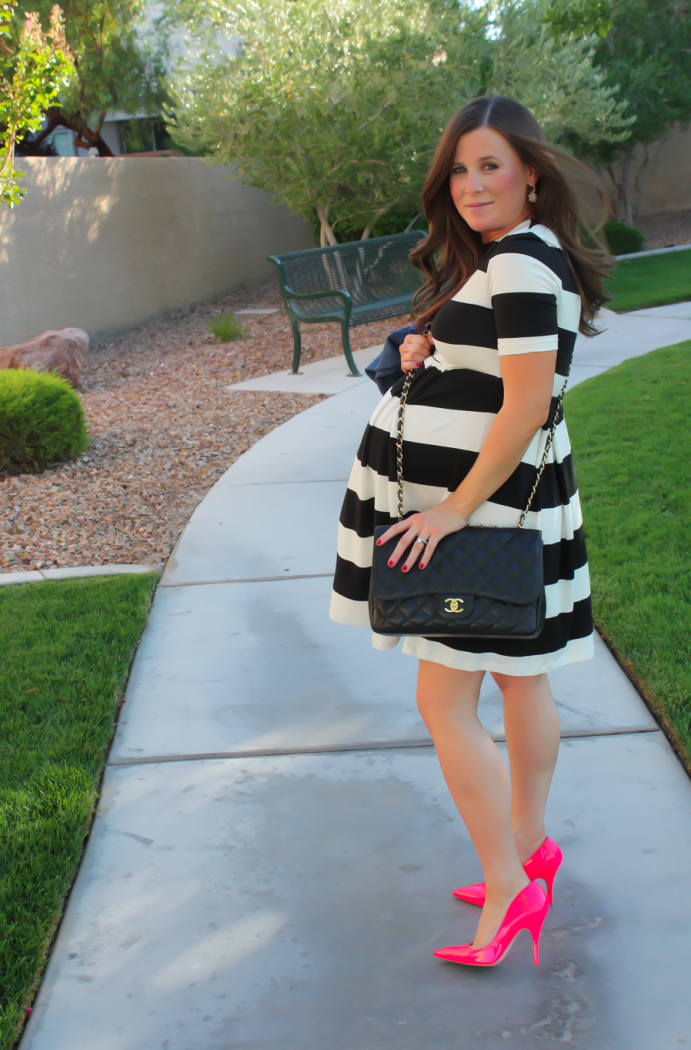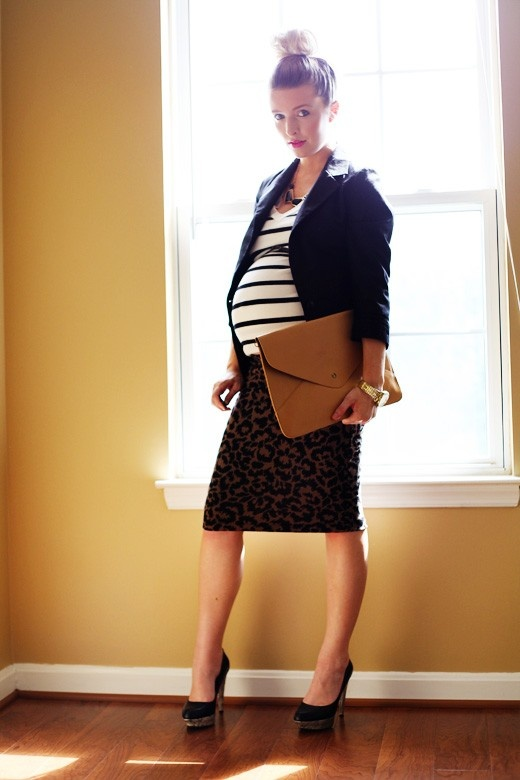 @ladolcevitablog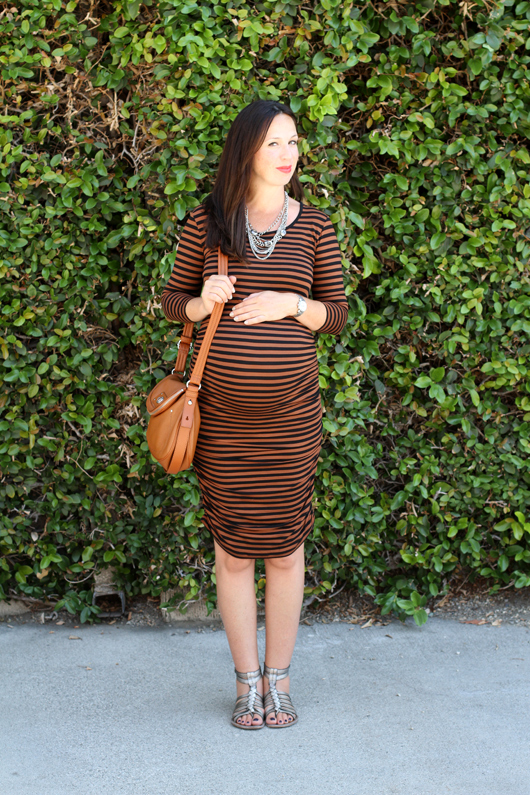 @fortheloveof.net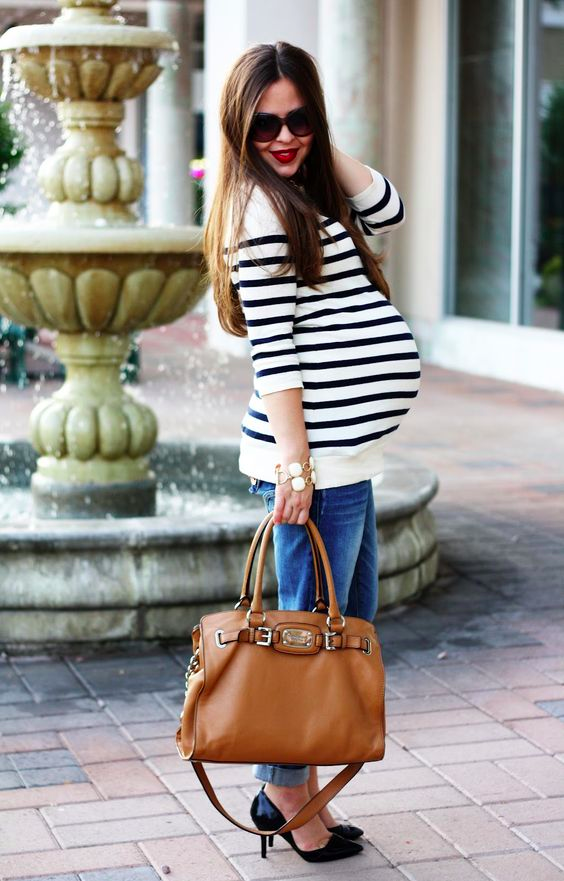 @laviepetite.blogspot.com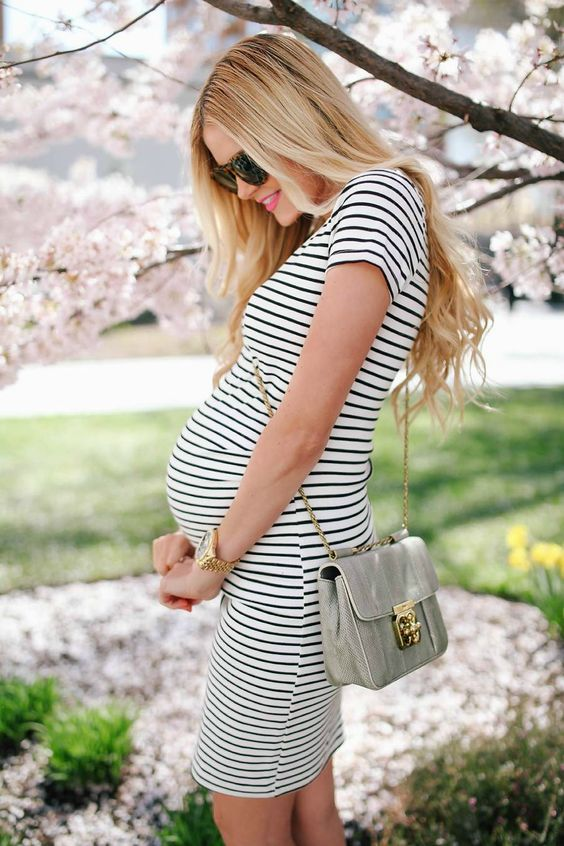 @BarefootBlone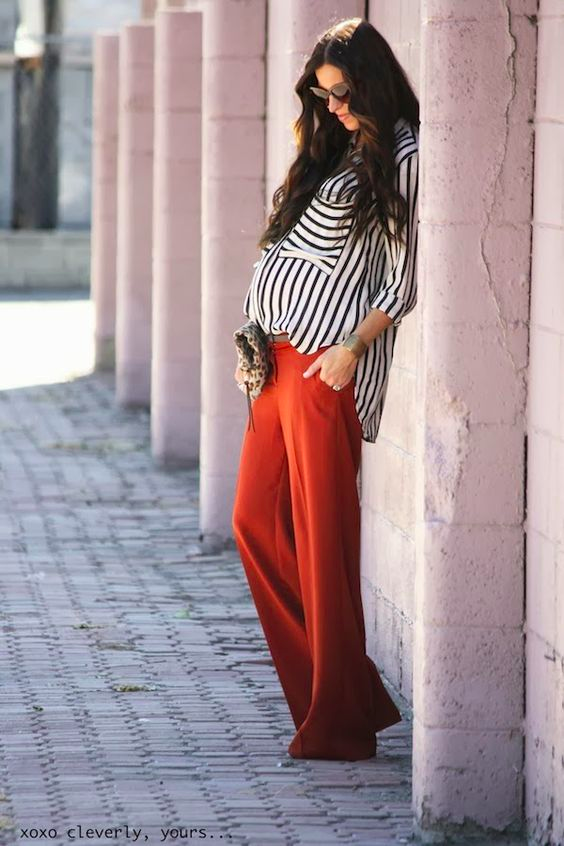 @cleverlyours.com
@cuteandlittle.com
Let Motherhood Closet - Maternity Consignment help you earn your stripes for less as we offer designer maternity clothes for fraction of the retail price! Which look was your favorite?